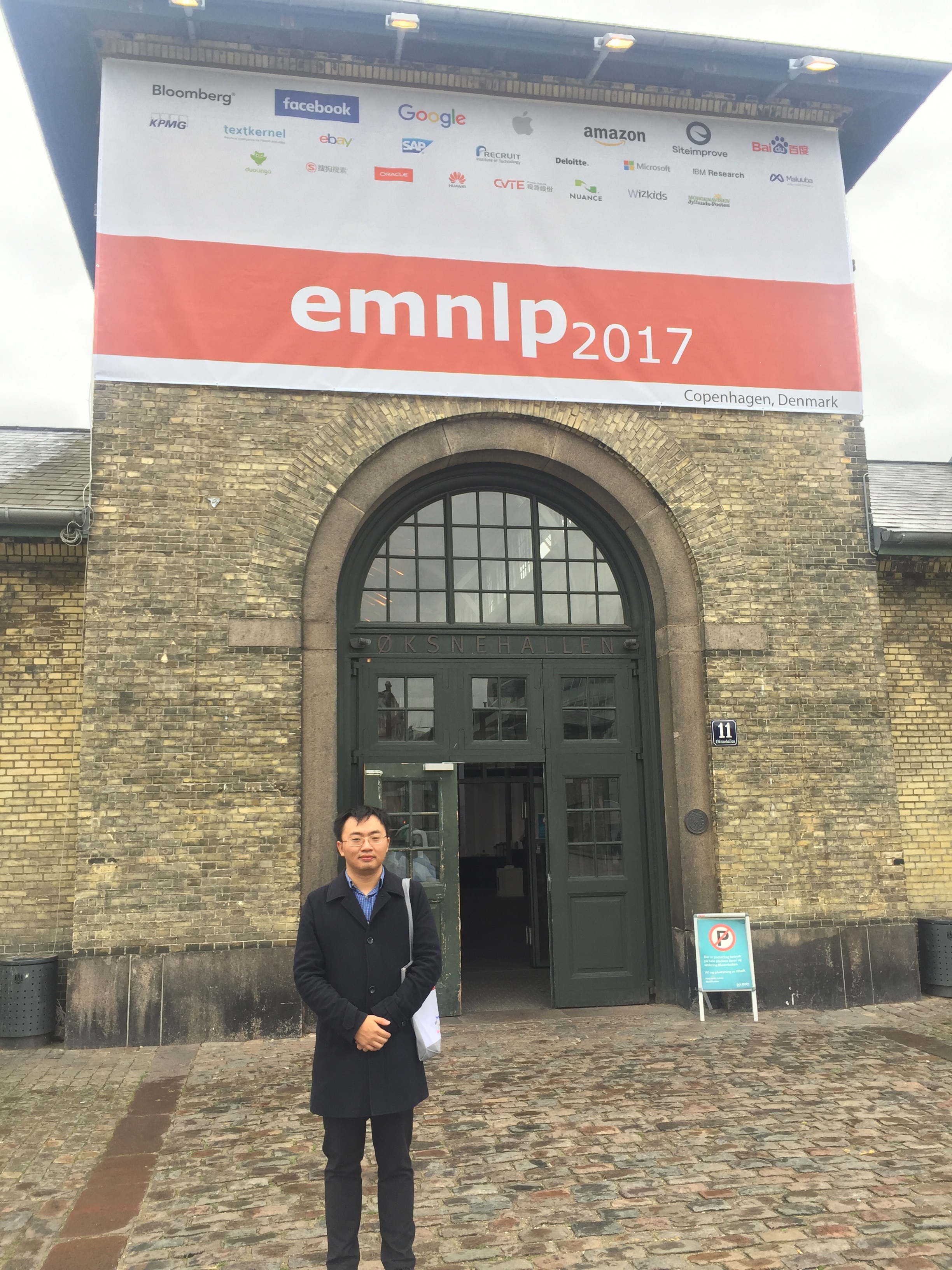 id is hang_2
Motto
The combination of NLP and Mental Health would make you happier!
Born in middlesouth China, Leave home at 13, Love reading,coding, and traveling. Try to learn from both humanity and science.
For more information, please visit my CV and My profile page.
2019.01-Now, Research Fellow, Horizon digital economy research institute, University of Nottingham
2019.03-Now, Xenzone, Research Advisory Board member
2015.07-2018.12       Hong Kong Polytechnic University, Computer Science(Nautral language processing),           Ph.D. Supervised by Prof,MH Qin Lu and Chair Prof Chu-ren Huang
2013.08-2014.11, University of Edinburgh, Cognitive Science, M.Sc.
2009.09-2013.06, Jilin University, Computer Science(Minor), B.SC.
2009.09-2013.06, Jilin University, Linguistics (Major), B.A.
Please visit the following pages: my publication
Activities
Professional Services
China National Conference on Computational Linguistics (CCL 2017, CCL 2016), reviewer committee
COLING 2016/2018, reviewer commitee
PACLIC 2018, reviewer commitee
1st Workshop on Linguistic and Neuro-Cognitive Resources (LiNCR), programme committee
ACM Transactions on Asian Language Information Processing (TALIP), reviewer
Journal of Experimental & Theoretical Artificial Intelligence (JETAI), reviewer
IEEE Access ( IEEE Access ),reviewer
EMNLP 2019, reviewer commitee
AAAI 2020, reviewer commitee
Contact me
Telephone: (44) 7422590236
Email: Yunfei.Long@nottingham.ac.uk OR longyunfei910911@gmail.com
Find me in: LinkIn, Google Scholar, and Researchgate